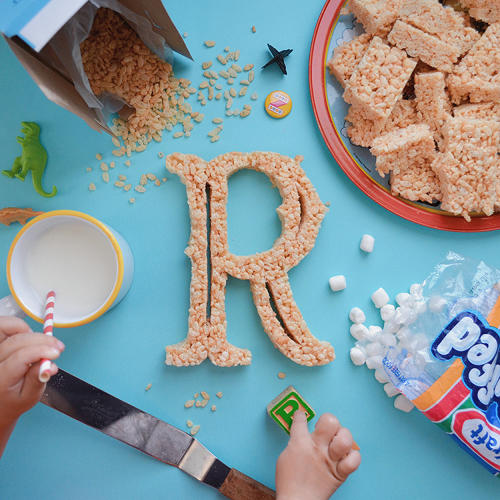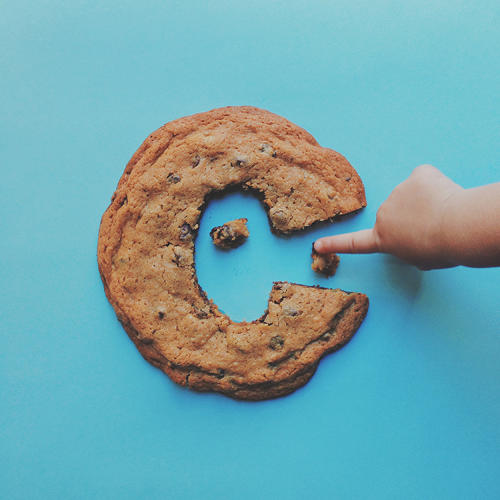 Designer Tommy Perez has found an edible way to teach his 2 year-old daughter Zoë her ABCs — without taking the lazy route and dumping out a can of alphabet soup:
The project is called A to Zoë. In it, Perez has used his considerable graphic design chops to fashion every letter of the alphabet out of a food that Zoë knows or likes. In A to Zoë, a platter of nachos hides the letter N in negative space; the letter D is traced out in a line of Dots. In many of the photographs, posted to Perez's Instagram account, you can see Zoë's pudgy little hand entering the frame to score a snack.

Kids have been learning their ABCs through food associations long before Cookie Monster taught us all the important lesson that a cookie sort of looks like a "C" when you take a bite out of it. But Perez wanted to do more than teach his daughter his ABCs: a freelance designer from California who only recently became a stay-at-home dad, he wanted something that would help bring him closer to his daughter through typography and design.
This is brilliant, and a great way to teach Zoë a number of skills and concepts at once. But of course there's also the material perks:
Outside of letting her spend time with her dad, there's another obvious perk: when it's done, Zoë gets to eat the finished product.
Check out all the photos here — they're only up to U, so Zoë and us all could use a refresher lesson in patience.