Young Elected Officials Network
Client: The Young Elected Officials Network
The Young Elected Officials Network is a group of progressive elected and appointed officials under the age of 35, who meet and collaborate to become more effective public servants and to better make positive change in society. YEO Network tasked me with creating a unified brand for their 2008 National Convening. Below are some representative samples.
Invitation Postcard
This half-page postcard was included in a mailing to all the YEO Network members as their first "Save the Date" notice for the 2008 National Convening. This was the first piece designed for the event — and once approved it would become the touchstone for all other Convening collateral going forward.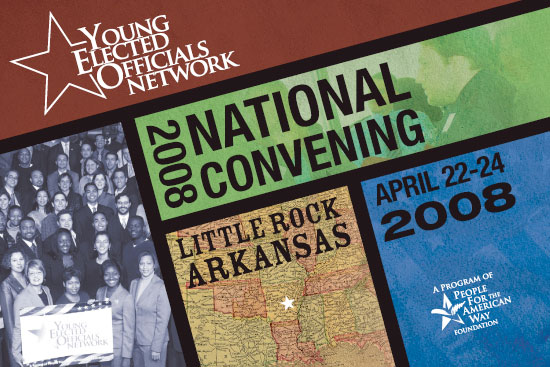 Standing Banner
This design was for a pair of 7' tall standing banners set up in the conference center ballroom — given the reusability of the banners, the design needed to tie into the existing Convening motif, but still work for future conferences.

Conference Book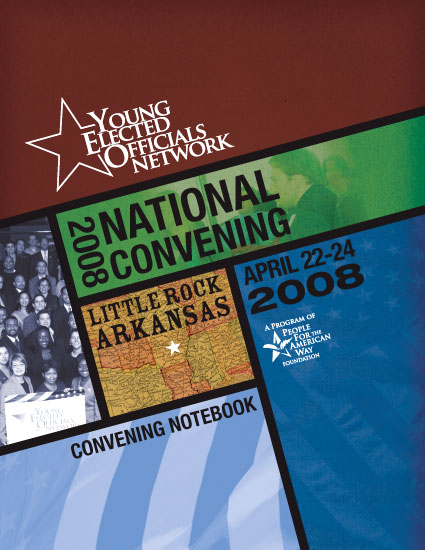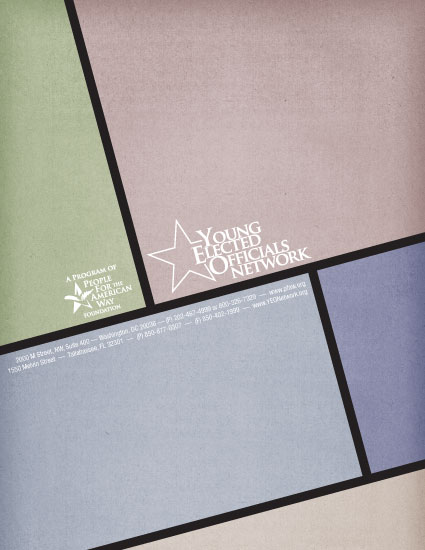 Policy Book
The Policy Book had to have a very different look and feel to it — much more muted, crisp, and businesslike, because as it was told to me, "elected officials will have these books on their desks." I brought along the Mondrianesque grid, but removed all color and texture.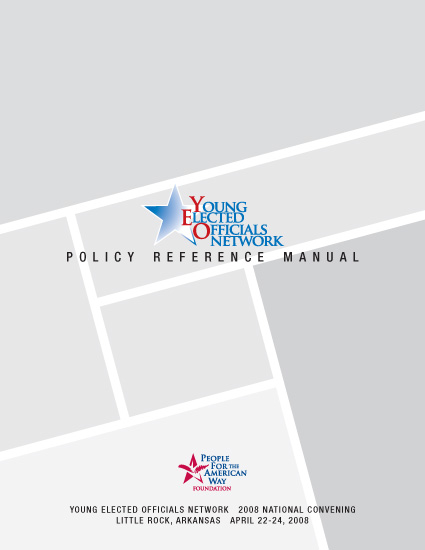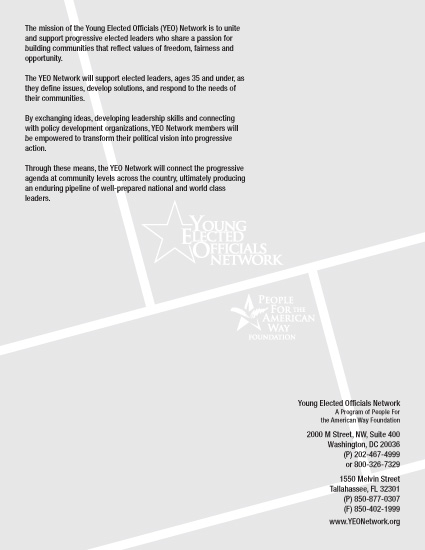 Pre-Conference Signage
YEO staff assigned this project late in the pre-conference planning stages and wanted to have a design that was very evocative of the primary Convening designs but distinct enough to be immediately differentiable.