Client: Young People For
Young People For (YP4) is a strategic long-term leadership development program that identifies, engages and empowers the newest generation of progressive leaders to create lasting change in their communities. For their 2009 Summit they wanted a dark palette with a few key highlight colors.
Invitation Postcard
This was the first "Save the Date"-style invitation mailed and distributed to YP4's network.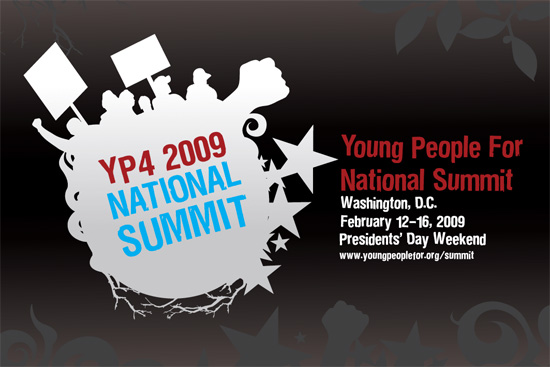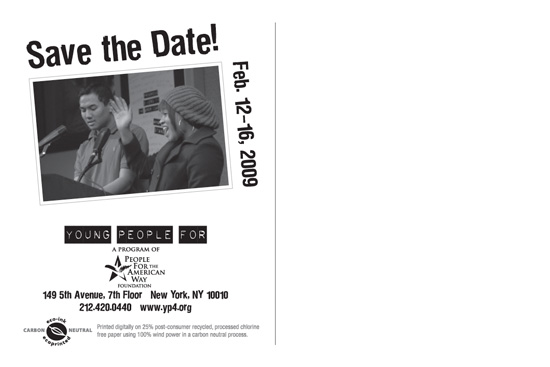 Program Book Cover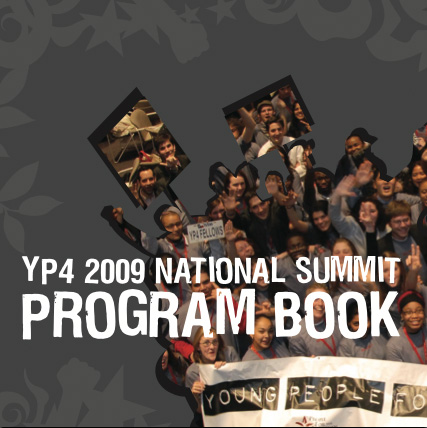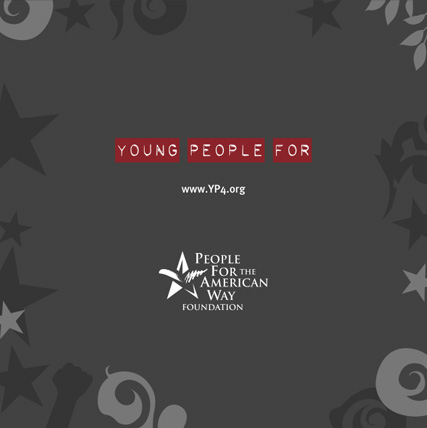 Badges
These badges were color coded to better immediately identify the status of the wearer. The last image is the universal back of the card, with relevant contact information.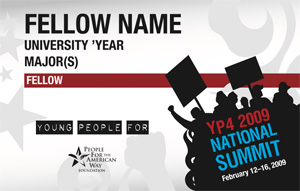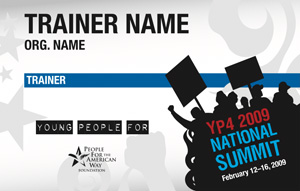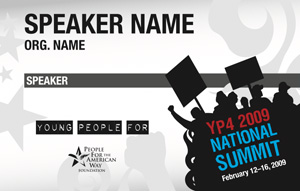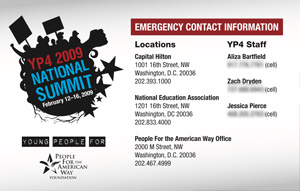 Standing Banners
Banners like these were stood on easels throughout the main auditorium and in the halls of the convention center.